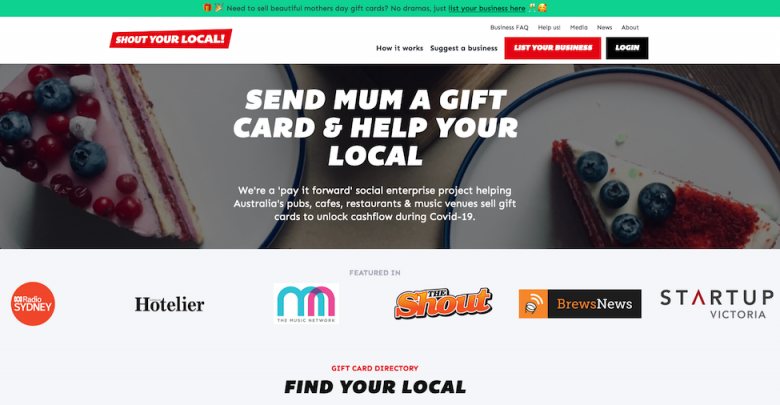 Things are pretty tough for those businesses that have been forced to close during the current restrictions. Bars, cafes, club, gyms have been particularly affected. Down in Melbourne – which has its fair share of bars and cafes – a group of tech-savvy friends got together to launch a website called Shout Your Local, so that people could support their favourite local bars, cafes and restaurants by buying vouchers to use when they re-open.
The site sends the money they receive from people buying the vouchers directly to the local business, which helps the cashflow side of things. Getting listed on the site is completely free for businesses and the only fee they pay is the credit card processing fee (much like Shop Wynnum).
When WynnumCentral checked out the website we were surprised to see that, although there were quite a few Melbourne-based businesses listed, there were precisely none listed in Queensland. We're happy to report that there are now three businesses you can buy vouchers for on the site – all Wynnum-based! If we get a few more we might get in touch with Shout Your Local and ask them to rename QLD to 'Wynnum'. Or maybe to 'The Republic of Wynnum'. The three businesses listed are Anne Higgs Photography, Sobidah Clothing Co and Studio Yellow.
If you are a local business, getting listed on the site is easy, and if you'd like to buy vouchers for your favourite retailers, let them know about Shout Your Local.