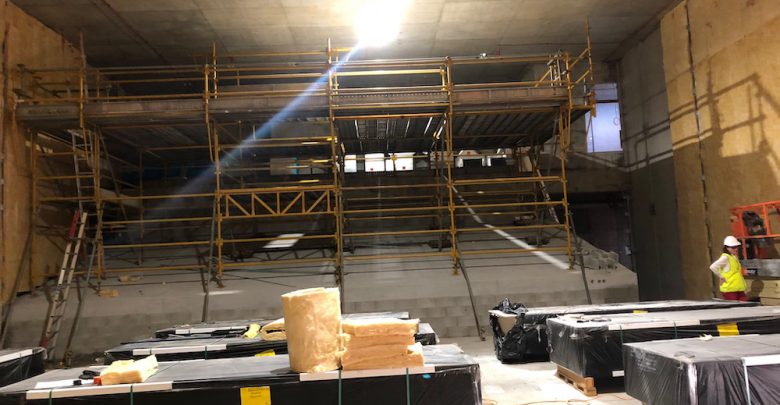 As we reported in our previous article, work on the new cinema development in Berrima Street has continued uninterrupted during the COVID-19 restrictions. WynnumCentral was lucky enough to score a tour of the cinema site recently (and some of the apartments above) with Joan Pease MP, and can report that it won't be too long before we'll be able to go to the cinema in Wynnum …again!*
When finished the development (called 'Lato Baia' – Italian for 'Bayside') will have 66 apartments and a 6-screen cinema complex, with the apartments scheduled to be finished this December and the cinema due to open shortly thereafter.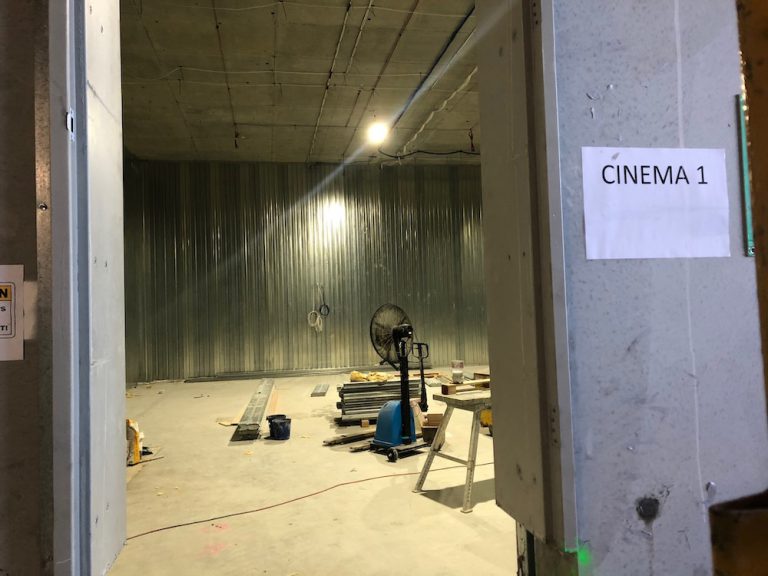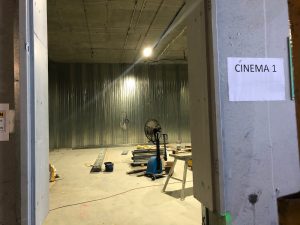 The cinema complex will have one large cinema (equipped with a 12m x 5m screen) and five smaller cinemas, with one of the cinemas designated 'gold class' with food and drink delivered to your armchair-style seats! To top it off there will be a bar and cafe in the complex.
The cinema operator announcement party – which was originally going to take place in March and was cancelled due to COVID-19 restrictions – is expected to be re-announced soon. We'll let you know as soon as we do.
*you'd have to go back in time to 1959 to go to the flicks in Wynnum
If you would like an update on the cinema from the developers, Justin Ham from Berrima Develop will be speaking at the Wynnum Business lunch this Thursday (12pm-2pm). For more info/tickets prices etc go to the Wynnum Business Events page.